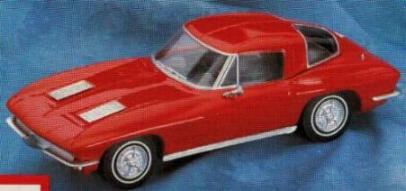 "63 Corvette Stingray"
This site is dedicated to Jim Beam Clubs. At this point in time there is only one club in Victoria but we are always looking for new members and Clubs.
The Two Up Beamers is the only club in Victoria that is affiliated with the International Association. You are able to visit their page by the link above. Members of our clubs collect the decanters Jim Beam comes in, like the Corvette pictured above. These decanters are made from china and vary in design from cars, trucks, trains and animals. Our members also collect Jim Beam memorabilia such as signs, lights, cards and various other items.
---
Hi my name is Larry and I am the Vice President of the Two Up Beamers in Victoria. As well as collecting these wonderful decanters we also get together for social meetings every 6 weeks. These meetings are usually at a members home and there is a BBQ. So if you are interested in collecting these items and family orientated outings why not join a club. Maybe there are friends and other people in your area that would be interested in forming their own club. It is a great way to meet new friends and enjoy a relaxing afternoon or night. For more information on how to join please use the form on the Contact page.
---
There is an annual meeting which is held in a different state each year. There are 6 clubs in our District all of which are in Australia. Each club has its own designated charity so apart from having a good time you are also helping a deserving cause along the way. Visitors are always welcome at the clubs so why not join us next time you are in town. For more information regarding our hobby or a club nearest to you please feel free to contact us and we will be glad to help.